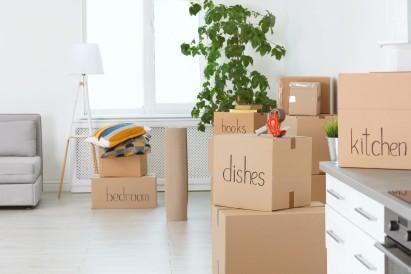 Looking for a new rental home? Exciting!
Whether you have transferred to a new location for work, or are looking to be closer to great school districts, these suggestions will help you set a realistic timeline for your search.
---
---
Know your timeline
---
If you are currently in a Lease Agreement, start by understanding the move-out process. You'll want to give proper notice so that you are not liable for additional fees. Once you know the date that you must leave your current home, begin your search 4-6 weeks out from your desired move-in date at your new rental home.
---
Determine your search criteria
---
How many bedrooms/bathrooms do you need? What neighborhood would you like to live in? This article will help you craft your home "must-have" list.
---
Start your search
---
Let the fun begin! Zillow and Realtor.com are great options to find your next rental home, but personally we think https://rentprogress.com is the best. It may sound biased, but hear us out.
Progress Residential® is one of the largest providers of single-family rental homes across the country. We offer high-quality homes in master-planned communities so you can get the space you need and privacy you desire all for an affordable price. We've also partnered with Experian® Credit Bureau so you can build your credit just paying on time.
And if that isn't enough, we are pet-friendly so your entire family can feel at home. We allow most domesticated pets, including commonly restricted breeds, and don't place a cap on the number of pets.
If you're ready to find your dream home, click here.
---
Schedule showings
---
Once you've narrowed down a few homes that fit your needs, it's time to view them in person. Here at Progress Residential, you can opt for a guided tour with one of our licensed Leasing Specialists or select the self-showing option so you can view these homes on your schedule. How convenient is that?
---
Apply
---
You've found it – the home that boasts the chef's kitchen, bonus room that would make a great man cave and a fenced-in backyard for your pets! Your next step is to apply before anyone else can snag your dream home.
With Progress Residential you'll receive a decision within 24 hours of submitting a complete application. Learn about our rental criteria.
---
Schedule your move-in date
---
Once your application is approved, most providers can only hold your home for 15-30 days. Schedule your desired move-in date, pay any move-in related funds and complete any additional paperwork. You may be required to submit documentation such as renter's insurance as well.
The rest is history!