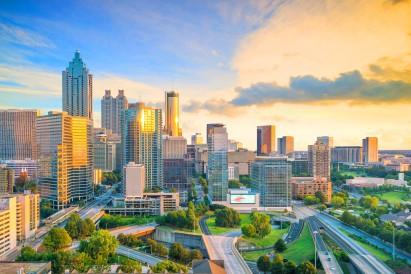 Brown Mill Park Rental homes and Neighborhood Information
The Browns Mills neighborhood has various parks offering traditional and extreme sports activities. South Atlantic Park has a basketball court for pickup games, and the Historic Fourth Ward Park features a skate course. Atlanta has numerous places where locals can learn about sea creatures, consumer products, and Olympic activities.
The Georgia Aquarium is a fantastic venue which allows you to check out whales, fish, and other creatures during your visit. If you want to learn more about one of the most iconic drinks in US history, you'll enjoy spending time at the World of Coca-Cola located near the Centennial Olympic Park.
Available Homes
Active Life
Arts & Entertainment
Automotive
Beauty & Spas
Education
Event Planning
Financial Services
Food
Health & Medical
Hotels & Travel
Mass Media
Nightlife
Pets
Professional Services
Public Services & Government
Real Estate
Religious Organizations
Restaurants
Area Highlights
When you live in the Browns Mills Park area of Atlanta, you have a large selection of local restaurants. Some popular options are Checkers, which serves a variety of shakes and burgers, and the Huddle Horse Distribution Center, which offers multiple American style dishes. During situations when you want to cook, visit one of the local shopping centers or nearby farmer's markets.
The Steward Lakewood Shopping Center and Peach Shopping Center are major retail destinations in Atlanta. The Perimeter Mall is also a popular shopping spot because it has more than 150 stores, with multiple vendors located on the streets that surround the mall. For a more toned-down shopping experience, the Atlantic Station has fewer stores and a theater, but still remains very popular.