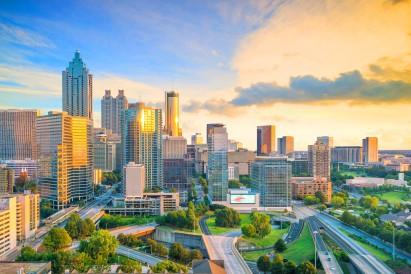 Creekside Rental homes and Neighborhood Information
Although the houses for rent in the Creekside neighborhood of Atlanta count among the most inviting of any you'll see, you may find that you just don't want to stay home. Who can blame you? The Creekside subdivision is one of Atlanta's premier subdivisions. As such, living here puts you right in the center of the city's vibrant nightlife, cultural offerings, educational institutions, and employers. You'll also be close to the Atlanta airport. But for the nights when you do stay home, you'll find these houses to be the perfect refuge from work and life.
Available Homes
Active Life
Arts & Entertainment
Automotive
Beauty & Spas
Education
Event Planning
Financial Services
Food
Health & Medical
Hotels & Travel
Mass Media
Nightlife
Pets
Professional Services
Public Services & Government
Real Estate
Religious Organizations
Restaurants
Area Highlights
Atlanta nightlife will keep you hopping with its numerous night clubs, comedy venues, and bars. Tickle your funny bone at Punchline Comedy Club or hang out at the Opera Atlanta Nightclub. This old opera house features beautiful chandeliers and vaulted ceilings create an unforgettable setting, making it a must-see club. Whether it's live music, laughter, or dancing, nightlife here can't be beat.
You can take the historic homes tours and hear the story of Atlanta as told through its architecture. Visit the CNN Center and get a fast-paced tour of one of America's biggest news outlets. Other must-visit locations are the Lakewood Amphitheater, the Wolf Creek Amphitheater, and St James Live, a popular live music venue.