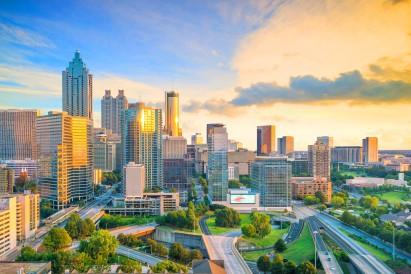 Gwinnett Village Rental homes and Neighborhood Information
Gwinnett Village is a suburban neighborhood located in Norcross, GA, only 20 miles north of Atlanta. This neighborhood has grown significantly since its founding in the 1800s, but it has still managed to maintain its historical value. Renting a house in Norcross allows for close access to the nearby city life while still offering a small-town feel at home.
The historic downtown area in Norcross is home to many shops, restaurants, and parks. While the historic downtown has now grown into a bustling commercial area, the local government has worked with business owners to preserve the town's historic integrity. In this sense, exploring the neat downtown area can serve as both an educational experience and a fun excursion.
Available Homes
Active Life
Arts & Entertainment
Automotive
Beauty & Spas
Education
Event Planning
Financial Services
Food
Health & Medical
Hotels & Travel
Mass Media
Nightlife
Pets
Professional Services
Public Services & Government
Real Estate
Religious Organizations
Restaurants
Area Highlights
Between the nearby MARTA train station and the local bus routes, access to public transportation services is a major benefit of living in this neighborhood. The ability to hop on a bus or a train and reach virtually any destination allows for convenient travel throughout both the local neighborhood and the city.
Throughout Norcross, there are several outdoor parks commonly used as gathering spots for social events and outings. Whether its Webb Community Park, Thrasher Park, or Best Friend Park, there are countless options available offering a wide range of activities. From swimming pools and green spaces to ball fields and playgrounds, the local outdoor parks are ideal for enjoying the great oudoors.