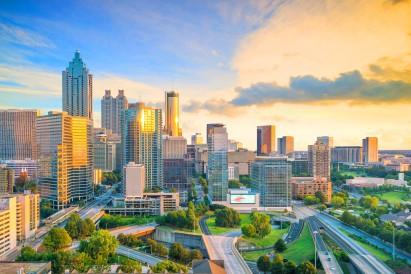 Inverness Ridge Rental homes and Neighborhood Information
Located nearly equidistant between Marietta in the north and Atlanta in the south, the Inverness Ridge community in Mableton is an expansive and friendly community surrounded by recreational facilities and superb shopping. Proximity to lively "Hotlanta" and the more staid Marietta makes Inverness Ridge Mableton a great place to rent a house.
Available Homes
Active Life
Arts & Entertainment
Automotive
Beauty & Spas
Education
Event Planning
Financial Services
Food
Health & Medical
Hotels & Travel
Mass Media
Nightlife
Pets
Professional Services
Public Services & Government
Real Estate
Religious Organizations
Restaurants
Area Highlights
For recreation, visit Riverline Park with its playing fields and a playground. You can also jog or walk the dog along its paths. The larger Nickajack Park also has playing fields, tennis courts, and basketball courts that are floodlit at night. Nickajack Creek is a stream found at the eastern edge of the neighborhood. It winds through the county and presents interesting little falls and drops.
Join the Total Fitness Revolution health club for satisfying workouts. Since the area is pet-friendly, you can kennel your pooch at the Happy Paws Inn if you need to be out of town. For grocery shopping, visit the Providence Pavilion or visit the Brookside Wholesale Inc. Mall for great buys. While you're in the area, drop by Atlanta Arts Inc, an art gallery that creates lovely paintings to bring back to your new home.