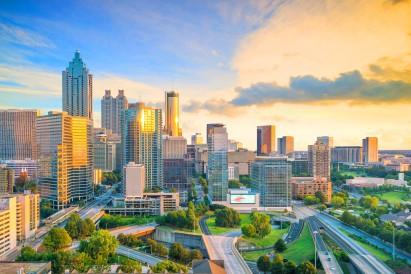 Mays Rental homes and Neighborhood Information
Less than a 10-mile drive west of downtown, the community of Mays in Atlanta has efficient transportation links via I-20 and I-285. Bisected by North Utoy Creek, this leafy, mature neighborhood is mainly residential. Here, you have a tranquil enclave with all the essentials on your doorstep. Welcoming, clean, and well-maintained, Mays Atlanta is the perfect place to rent a house for people of all ages.
Among the neighbors' top favorite local eateries is Milk & Honey on Cascade Road, where the fried chicken biscuit is a work of art. Other popular nearby restaurants include The Spice House, Mulan Asian Cuisine, and J J's Rib Shack. Later, you can work off those extra calories at LA Fitness on Carmia Drive. A supermarket, dog groomer, two multiscreen cinemas, and a Home Depot are also close by.
Available Homes
Active Life
Arts & Entertainment
Automotive
Beauty & Spas
Education
Event Planning
Financial Services
Food
Health & Medical
Hotels & Travel
Mass Media
Nightlife
Pets
Professional Services
Public Services & Government
Real Estate
Religious Organizations
Restaurants
Area Highlights
The Mays community is a haven for shoppers. There is a Walmart Supercenter within walking or driving distance. If you're looking for more variety, Greenbriar Mall is about 5 miles away. Opened in 1965 and home to more than 100 stores and services, the mall is a social hub for events like senior bingo and an annual free law clinic.
On the other side of the neighborhood, 11-acre West Manor Park is one of the Atlanta city parks that hosts free jazz concerts every Saturday and Sunday throughout the year. West Manor Park contains baseball, softball, and tennis facilities as well as a playground. Nearby is Cumberlander Park, an Atlanta nature reserve housing squirrels, owls, raccoons, chipmunks, and red-tailed hawks. You should also check out the beautiful Cascade Nature Preserve!