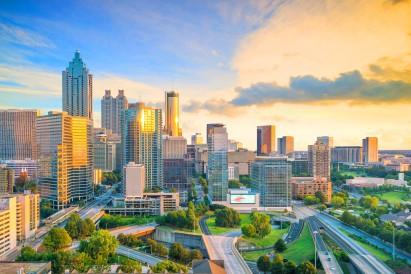 Mitchell Chase Rental homes and Neighborhood Information
Located only 13 miles northwest of Atlanta, the community of Mitchell Chase in Mableton can be said to be a suburb of this vital city. The neighborhood is tranquil but lively, with shopping, stellar transit, and lots of fun things to do. Its proximity to the big city and its friendly atmosphere make Mitchell Chase an excellent place to rent a house.
For fun, head to Lions Park, which features a basketball court, playing field, and picnic area. Drop into the South Cobb Community Center near the south end of the park and enjoy its swimming pool and aquatic center. Join the South Cobb Regional Library and visit the Mable House Arts Center, which not only exhibits local artists but gives painting, ballet, and piano lessons. Attend the plays and concerts at the Mable House Barnes Amphitheatre, which, like the Arts Center, lies along the route of the 30 bus.
Available Homes
Active Life
Arts & Entertainment
Automotive
Beauty & Spas
Education
Event Planning
Financial Services
Food
Health & Medical
Hotels & Travel
Mass Media
Nightlife
Pets
Professional Services
Public Services & Government
Real Estate
Religious Organizations
Restaurants
Area Highlights
Area restaurants mostly serve comforting, delicious fare. Check out Mexico Lindo, which also has karaoke and theme nights. African Delights is a rare restaurant that specializes in African food, and Yeah Man Jamaican restaurant offers a taste of the Caribbean.
If you need a lawn mower to keep your new lawn tidy, Mableton Trading Company & Outdoor Power is the place to go. For floral arrangements or gifts, visit The Flower Cottage & Gifts LLC. Let Aaron's furniture store and Mableton Mattress Liquidators help you furnish your new place. If you're a book lover, frequent the Book House on Old Floyd Road.