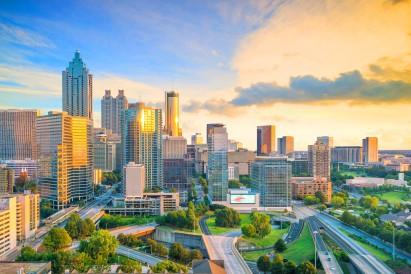 Silverton Rental homes and Neighborhood Information
The Silverton community of Austell lies within the Atlanta metropolitan area. The houses for rent here are in some ways typical of Georgia homes as thy are spacious with plenty of lawn space for hosting parties and plenty of tall trees. As for the city itself, it's a small city within a bigger one. City residents love this lifestyle, plus the city's proximity to pro sports venues, theme parks, and other cultural or entertainment attractions.
Austell and its home county lie within the larger Atlanta Metropolitan area. Because of this, residents of Austell sit right at home plate, so to speak. The sports teams in this area include the Atlanta Braves, the Atlanta Falcons, and the Atlanta Hawks. With so many events in one area, sports fans will never know what the words "off-season" means.
Available Homes
Active Life
Arts & Entertainment
Automotive
Beauty & Spas
Education
Event Planning
Financial Services
Food
Health & Medical
Hotels & Travel
Mass Media
Nightlife
Pets
Professional Services
Public Services & Government
Real Estate
Religious Organizations
Restaurants
Area Highlights
The Atlanta area also offers up some amazing arts and cultural venues and events. Animal lovers can tour the Atlanta Zoo. The Children's Museum of Atlanta is also nearby. If these don't appeal to you, catch an art exhibit at the local museum or a show at the Alliance Theater.
The U.S. has a lot of famous theme parks, and it turns out that one of them, Six Flags Over Georgia, calls Cobb County home. Spend the day thrilling on rides such as Batman: The Ride, Dare Devil Dive, and the Georgia Scorcher. Aside from exhilarating rides, this Six Flags destination also includes shows, food, and a water park called Hurricane Harbor.