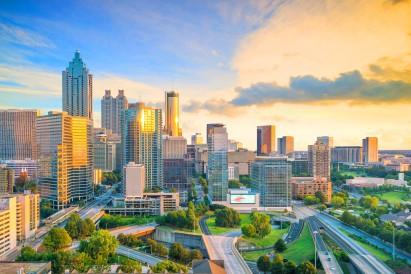 Vinings Vintage Rental homes and Neighborhood Information
The Vinings Vintage community in Mableton is the perfect mixture of countryside and urban vibe, making this community's energy dynamic and fun. Our single-family homes offer spacious lots and stunning architecture, and the neighborhood itself sits right outside of downtown Atlanta. Vinings Vintage also sits a mere 13 miles west of the Georgia Institute of Technology.
You can't truly become a Georgian without taking a walk through its capital in historical shoes. The Atlanta Preservation Center offers different tour options that match your particular interests and the cost is reasonable. Visit the L.P. Grant Mansion, which served as a hospital during the American Civil War, or wander the streets of Sweet Auburn, a major artery of African-American commerce in the 19th and 20th centuries.
Available Homes
Active Life
Arts & Entertainment
Automotive
Beauty & Spas
Education
Event Planning
Financial Services
Food
Health & Medical
Hotels & Travel
Mass Media
Nightlife
Pets
Professional Services
Public Services & Government
Real Estate
Religious Organizations
Restaurants
Area Highlights
Get a taste of the city at the Georgia Aquarium, an interactive institution that serves all ages. You can witness the training of a dolphin, spend some time in the cold with beluga whales, and relax at the end to a tropical coral reef. The aquarium is located in downtown Atlanta, a mere half-hour drive from the Vinings Vintage community. Check out the listings below to rent a house in this area.
Discover an abundance of wildlife, caves, waterfalls, and cliffs at Cloudland Canyon State Park, which offers lodgings from outdoor tents and yurts to rustic cottages and a group lodge. Buzzard's Roost Cottage tops them all; it is fully equipped for a lengthy stay, accommodates six people comfortably, and has a view of four different state borders. Enjoy its close proximity to Cloudland where you can horseback ride for miles, climb rocks, and fish all evening.