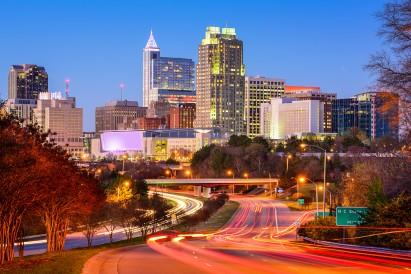 Amber Ridge Rental homes and Neighborhood Information
Amber Ridge is an up-and-coming neighborhood in Knightdale, NC. Although the area has deep roots dating back to the American Revolution, Knightdale has grown from a small town to a thriving suburb of Raleigh, North Carolina. The community boasts a young culture driven by active, young intellectuals. Knightdale is also home to the Knightdale Environmental Education Park, a certified backyard habitat by the National Wildlife Federation, making Amber Ridge a perfect location to rent a house for those who love the great outdoors.
Located only nine miles from downtown Raleigh, Amber Ridge residents can enjoy all that Raleigh has to offer. Amber Ridge is also close to Research Triangle Park, one of the world's largest research parks. The "triangle" refers to Duke University, the University of North Carolina-Chapel Hill, and North Carolina State University, which are anchored by Raleigh, Durham, and Chapel Hill.
Available Homes
Active Life
Arts & Entertainment
Automotive
Beauty & Spas
Education
Event Planning
Financial Services
Food
Health & Medical
Hotels & Travel
Mass Media
Nightlife
Pets
Professional Services
Public Services & Government
Real Estate
Religious Organizations
Restaurants
Area Highlights
Amber Ridge residents who want to enjoy the outdoors can spend time at Knightdale Station. This 76-acre attraction has two miles of paved trails on two separate paths, a dog park, athletic fields, and a large playground, which celebrates Knightdale's roots in agriculture and the railroad. The park also has picnic facilities, including shelters and restrooms, and a large outdoor amphitheater.
Foodies will love the dining and spirits in the Raleigh area. Amber Ridge residents who are into microbreweries will enjoy visiting Knightdale's own Oak Ridge Brewery, which has a tap house and a beer garden and will be the home of a future nano-brewery. The Knightdale Farmers' Market, known for its fresh produce, entertainment, and food trucks, is another attraction for Amber Ridge residents.