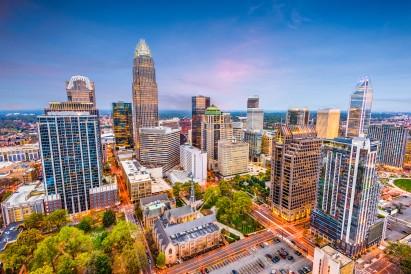 Bethesda Oaks Rental homes and Neighborhood Information
Just minutes away from Charlotte, Gastonia is a charming little city with small-town amenities. Thanks to its numerous attractions and beautiful natural surroundings, Gastonia is quickly becoming one of the area's most popular places to live. The community of Bethesda Oaks in Gastonia is a wonderful place to live.
While Bethesda Oaks locals live the peaceful suburban life, they can enjoy urban life any time they want. Not only are they a short car ride from Charlotte, but there's also plenty to enjoy in Gastonia's downtown area. Locals enjoy exploring the vibrant art district, dining at one of several restaurants, or simply enjoying the ambiance provided by the historical buildings.
Available Homes
Active Life
Arts & Entertainment
Automotive
Beauty & Spas
Education
Event Planning
Financial Services
Food
Health & Medical
Hotels & Travel
Mass Media
Nightlife
Pets
Professional Services
Public Services & Government
Real Estate
Religious Organizations
Restaurants
Area Highlights
When you live in Bethesda Oaks, you have easy access to many of the area's best parks. I.C. Falls Park is closest to the Bethesda Oaks subdivision, and it has ball courts, picnic tables, playgrounds, and all the amenities for a fun-filled weekend. Other nearby parks include the Southeast Community Center, Catawba Creek Golf Club, Lineberger Park, and the Martha Rivers Youth Sports Complex.
For more culture, Bethesda Oaks residents can head to the Schiele Museum of Natural History. This wonderful local museum has a planetarium, a science theater, and well-curated permanent and temporary exhibits. The Schiele Museum also holds a number of annual festivals and events.