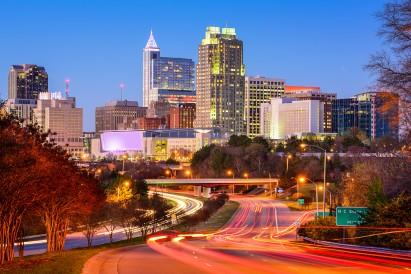 Caddell Woods Rental homes and Neighborhood Information
If you're considering a move to Wake Forest, NC, the Caddell Woods community might be the perfect neighborhood for you. Bordered by Smith Creek on the western side, this community is in a convenient, walkable location. Those who rent a house in Caddell Woods area will be able to enjoy the community pool and close proximity to Endeavor Charter School and The Goddard School. This suburban location offers both modern amenities and green spaces.
Just outside the Caddell Woods neighborhood, you'll have access to the Smith Greenway running along Smith Creek. This paved, 10-foot-wide trail spans just over a mile but connects at one side to the 33-mile Neuse River Greenway for those who want a longer hike or bike ride. Along the way, you'll enjoy views of the local wetlands and a 558-foot bridge with panoramic views of the Neuse River.
Available Homes
Active Life
Arts & Entertainment
Automotive
Beauty & Spas
Education
Event Planning
Financial Services
Food
Health & Medical
Hotels & Travel
Mass Media
Nightlife
Pets
Professional Services
Public Services & Government
Real Estate
Religious Organizations
Restaurants
Area Highlights
As part of the Raleigh-Durham metropolitan area, Wake Forest is a convenient commuting location for anyone who works in the so-called Research Triangle. It's also just 20 miles from Raleigh-Durham International Airport. Wake Technical Community College is located right next to the Caddell Woods neighborhood, so it's great for students, too.
Southwest of Caddell Woods on Route 1, it's just a short drive to the local Walmart Supercenter. On the same road, you'll find Target, Dick's Sporting Goods, and the Triangle Town Center Mall. The latter has specialty and department stores including Saks Fifth Avenue, Macy's, H&M, Sears, Dillard's, and Best Buy, as well as Chick-fil-A and Starbucks for fast food and coffee.