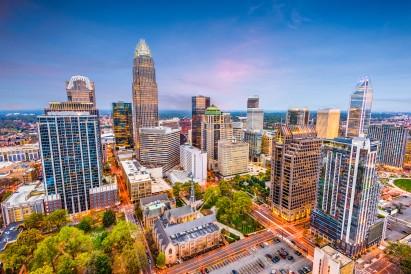 College Downs Rental homes and Neighborhood Information
College Downs is conveniently located near W.T. Harris and the campus of University of North Carolina at Charlotte. College Downs is vibrant neighborhood that offers easy access to shopping and a wide variety of restaurant options.
Available Homes
Active Life
Arts & Entertainment
Automotive
Beauty & Spas
Education
Event Planning
Financial Services
Food
Health & Medical
Hotels & Travel
Mass Media
Nightlife
Pets
Professional Services
Public Services & Government
Real Estate
Religious Organizations
Restaurants
Area Highlights
Finally, from local cuisine to fine dining, Charlotte has a lot to offer. For example, try some ravioli in a dish of cream sauce at 300 East. Go the fine dining route and treat yourself to some lamb at the Fig Tree Restaurant. Take a culinary trip to Asia at Zen Fusion. You can also satisfy your craving for some tasty diner food at Pinky's Westside Grill. Bring your appetite!
For after-hours fun, check out one of Charlotte's many cultural and entertainment offerings. Theater lovers flock to Charlotte Shakespeare as well as Opera Carolina. The NASCAR Hall of Fame gives car enthusiasts a long view of this sport's history. Aside from these important draws, a number of festivals including the Carolina Renaissance Festival, zoos, and aquariums also call Charlotte home.