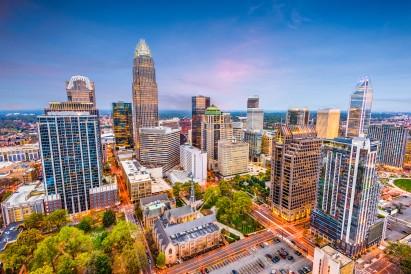 Coulwood East Rental homes and Neighborhood Information
Coulwood East lies in growing northeast Charlotte. Conveniently located near I-485 and Hwy 16, which provides access to Uptown and all other destinations around Charlotte.
Just 8 miles outside of Charlotte, Coulwood East is not far from major attractions in the city. It's about 5 miles from Charlotte Douglass International Airport and close to popular places to visit, including the Carolinas Aviation Museum, BB&T Outlet and Charlotte Premium Outlets. Mountain Island Lake is northwest of Charlotte and is a great place for sightseeing, boating and fishing.
Available Homes
Active Life
Arts & Entertainment
Automotive
Beauty & Spas
Education
Event Planning
Financial Services
Food
Health & Medical
Hotels & Travel
Mass Media
Nightlife
Pets
Professional Services
Public Services & Government
Real Estate
Religious Organizations
Restaurants
Area Highlights
Residents of Coulwood East can enjoy a diversity of restaurants that suit every budget and taste, from fast food eateries to more elegant, dine-in establishments. Other conveniences near the area are a variety of grocery stores, dry cleaners, automotive shops, movie theaters, bookstores and hardware stores.
The Coulwood East area has plenty of amenities nearby, making it one of the most livable neighborhoods near Charlotte. It's also close to neighboring suburban areas, including Coulwood West, Pawtuckett and Oakdale North.