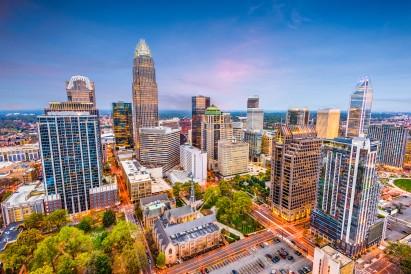 Coulwood West Rental homes and Neighborhood Information
Located just northwest of Charlotte, the neighborhood of Coulwood West combines outdoor excitement with the amenities of a large metropolitan area. With eco-friendly parks, fantastic dining experiences, beautiful lakes and hiking trails, and ongoing live events, this neighborhood is a wonderful place to rent a house.
Available Homes
Active Life
Arts & Entertainment
Automotive
Beauty & Spas
Education
Event Planning
Financial Services
Food
Health & Medical
Hotels & Travel
Mass Media
Nightlife
Pets
Professional Services
Public Services & Government
Real Estate
Religious Organizations
Restaurants
Area Highlights
U.S. National Whitewater Center offers a multitude of recreational experiences including rafting, kayaking, zip lines, rock climbing, ropes courses, mountain biking, and over 30 miles of hiking trails. When you've had enough action, relax in the bar and grill or grab a drink and watch kayakers go by on the banks of the river. For fans of live music, the center's River Jam outdoor concert series runs from May through September.
Lake Norman is a 50-square-foot lake featuring campgrounds, parks, boat access, marinas, restaurants, and plenty of fishing. Among the many parks on the lake is Zootastic park. Zootastic is a special zoo experience with exotic animals like giraffes and kangaroos. Visitors can schedule one-on-one time with specific animals for an up-close encounter not offered by most zoos.