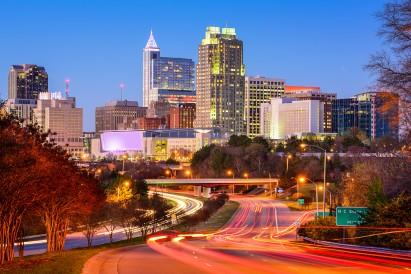 Emerald Pointe Rental homes and Neighborhood Information
The Emerald Pointe community of Knightdale, NC is an up-and-coming a place to call home. The streets are very walkable, and the homes are bright and cheery and feature tree-filled lawns. If you rent a house in this subdivision, you'll get the best of small-town living — friendly neighbors, lots of open spaces, and plenty of community activities. However, Knightdale is also a suburb of Raleigh, allowing residents to enjoy all the offerings of Raleigh entertainment offerings, restaurants, and cultural activities.
Available Homes
Active Life
Arts & Entertainment
Automotive
Beauty & Spas
Education
Event Planning
Financial Services
Food
Health & Medical
Hotels & Travel
Mass Media
Nightlife
Pets
Professional Services
Public Services & Government
Real Estate
Religious Organizations
Restaurants
Area Highlights
Food culture is also alive and well here. At Pope's Strawberry Farm, you can spend the day picking strawberries for jams and dessert. Craft beer fans quench their thirst at Oak City Brewing Company. For the really adventurous, there is the Lassiter Distilling Company. Finally, fans of fresh food and fresh air should take a trek to the Knightdale Farmers' Market for fresh produce and tasty food truck fare.
Avid hikers, serious runners, and even neighborhood dog walkers will love spending time at Mingo Creek Park and Trail. This 8.2-acre site gives visitors access to Mingo Creek. It's a place to get out and examine trees and ladybugs and a squirrel or two. A wood bridge, tall trees, and the abundant colors of nature permit hikers to retreat from the world without having to go very far. And lovers of horses have to check out nearby Brighton Stables.