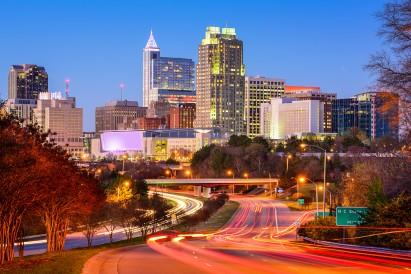 Flaherty Farms Rental homes and Neighborhood Information
The homes for rent in the Flaherty Farms community of Wake Forest often feature a farmhouse style, with porches and trees in the backyard. The subdivision's walkability, its dog-friendly character, and its pleasant atmosphere make it a great option for those who want to take advantage of the town's amenities like shops and restaurants. Additionally, you'll have easy access to Wake Forest's quaint downtown area.
The Great Outdoors counts as one of the main recreational draws of Wake Forest. Plenty of open spaces give residents places to go when they need to recharge after a long work week. Some of the most popular recreational areas in Wake Forest include Falls Lake State Recreation Area, Horseshoe Farms Nature Preserve, and Neuse River Trail. Take a picnic and your camera and have a wonderful day or afternoon in nature.
Available Homes
Active Life
Arts & Entertainment
Automotive
Beauty & Spas
Education
Event Planning
Financial Services
Food
Health & Medical
Hotels & Travel
Mass Media
Nightlife
Pets
Professional Services
Public Services & Government
Real Estate
Religious Organizations
Restaurants
Area Highlights
If you like your food offerings to be interesting, you'll love living here. Your food adventures may begin at Stewart's Bistro for some waffles, or maybe you'll try a little Lebanese fare at Charlie's Kabob Grill. Another great option is to grab some seafood at Backfins Crab House. This city has just about every kind of food you can imagine.
On the opposite end of the spectrum sits downtown Wake Forest. This city area boasts numerous shops that include a candy shop that sells gift baskets, restaurants, and other attractions, but it doesn't have the frenetic pace that most cities do. Instead, Downtown Wake Forest moves at a slow, leisurely pace. The downtown area features traditional architecture, stone walkways, and plenty of tree-lined streets.