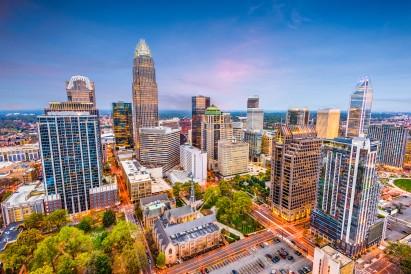 Glendalough Rental homes and Neighborhood Information
Only slightly more than 20 miles southeast of Charlotte, Glendalough is a welcoming community nestled in acres of North Carolina's beautiful countryside. The peace and quiet of this neighborhood with its meandering streets and accessibility to Charlotte make Glendalough an excellent place to live.
Available Homes
Active Life
Arts & Entertainment
Automotive
Beauty & Spas
Education
Event Planning
Financial Services
Food
Health & Medical
Hotels & Travel
Mass Media
Nightlife
Pets
Professional Services
Public Services & Government
Real Estate
Religious Organizations
Restaurants
Area Highlights
For some rest and relaxation on a hot Southern day, visit the Glendalough Clubhouse, where the swimming pool reserved for community residents. Shops in the neighborhood cater to folks who crave scrumptious pastries or that one-of-a-kind cake for their special event. Nearby nurseries and greenhouses provide both houseplants and those outdoor annuals that give new lawns and gardens that needed burst of color. Thomas Turf landscape designers help you place those plants in the best spots on your property, and Kiker Tree Services & Stump Removal can help you maintain your yard. If you're doing all that yard work yourself and need some spare parts, visit The Ironpeddlers off of North Rocky River Road.
For some messy fun, check out Glory Road Paintball. If you need to go away for business or pleasure and can't take your pets, board them at the Oakridge Kennels. This pet-loving area of the world is also home to Bow Wow Pet Grooming & Kennel and the Unleashed Pet Resort. These establishments are found near a shopping area with a general store and a supermarket.