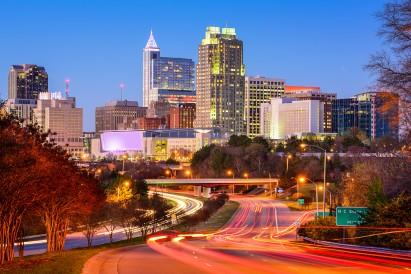 Granite Crest Rental homes and Neighborhood Information
Rolesville is a quickly growing community less than 20 miles northeast of Raleigh, North Carolina. This little town is the second oldest in Wake County, and a quick stroll down Main Street will confirm that Rolesville is steeped in old-fashioned Southern charm. It has all the modern amenities you could want, however, making it a popular place to rent a house and settle down. Granite Crest is one of town's best places to live, thanks to its proximity to local schools, parks, and restaurants.
One of Rolesville's most popular attractions is the Fantasy Lake Scuba Park, a one-of-a-kind diving park. Its 100 fenced acres surround a 50-acre crystal lake dedicated to the scuba diver. Fantasy Lake has multiple training platforms, campsites, and depths of up to 80 feet. When exploring underwater, visitors encounter many points of interest, including airplanes, buses, and a rock crusher. For another type of outdoor activity, check out Go Ape ziplining!
Available Homes
Active Life
Arts & Entertainment
Automotive
Beauty & Spas
Education
Event Planning
Financial Services
Food
Health & Medical
Hotels & Travel
Mass Media
Nightlife
Pets
Professional Services
Public Services & Government
Real Estate
Religious Organizations
Restaurants
Area Highlights
Like most small towns below the Mason-Dixon line, Rolesville has no shortage of Southern comfort food. While the town has its share of locally-owned eateries known for home-style country food, it also offers a variety of other cuisines. Locals can savor sizzling seafood, authentic Italian pasta, or fresh baked goods.
To learn about the history of this town, incorporated in 1837, simply head to Main Street, which is lined with venerable buildings. This area is also home to the Main Street Park, which features trails, playgrounds, and a gazebo. For more history, check out the Little House Museum and Gallery, a preserved historical homesite and venue for art exhibits.