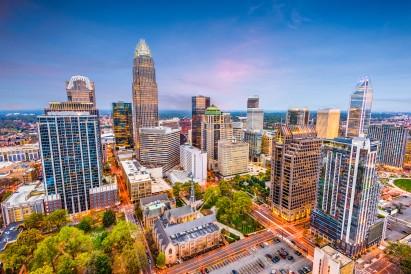 Henderson Circle Rental homes and Neighborhood Information
Henderson Circle is centrally located within the confines of Charlotte's boundaries. Life is easy in the Henderson Circle neighborhood where walking and biking trails, as well as public transportation are very accessible. The amenities of the area include entertainment, convenient restaurants, and a good education system. Community events abound in and around the Henderson Circle area.
The Henderson Circle neighborhood is within walking distance of Uptown Charlotte. Businesses of all types surround the homey neighborhood. The pleasant weather is a bonus that is absent in so many cities around the country. Take a walk to a neighborhood restaurant for a great meal while admiring classically designed Southern homes shaded by large trees in the neighborhood.
Available Homes
Active Life
Arts & Entertainment
Automotive
Beauty & Spas
Education
Event Planning
Financial Services
Food
Health & Medical
Hotels & Travel
Mass Media
Nightlife
Pets
Professional Services
Public Services & Government
Real Estate
Religious Organizations
Restaurants
Area Highlights
Henderson Circle is conveniently located to newly constructed retail on W.T. Harris and the mall at Northlake. Easy access to Uptown via I-77 means less time on the road.
Transportation comes easy in the Henderson Circle neighborhood. Public transportation is a handy means of getting around with multiple bus stops in the area. Bike lanes and sidewalks add safety points to the neighborhood's ranking as a pleasant place to live. There are multiple grocery store outlets within an easy walking distance of every section of Henderson Circle.