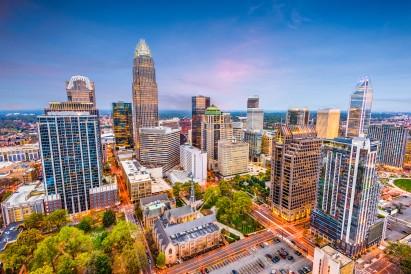 Hwy 51 – Park Road Rental homes and Neighborhood Information
The Hwy 51 - Park Road neighborhood straddles I-485 on the southwest side of Charlotte and is close to the Ballantyne area. When you live in this community, you'll be near all the amenities and conveniences of a larger city while still enjoying the coziness and self-sufficiency of a smaller community. With excellent dining, outdoor activities, and entertainment to take advantage of, the Hwy 51 - Park Road community is a great place to live.
A host of restaurants are near the Hwy 51 - Park Road neighborhood including the Gallery Restaurant, which is a local farm-to-table eatery that offers a full bar and lovely outdoor seating. Enjoy American food in an elegant atmosphere. For a unique meal made from scratch with a southern twist, check out Terrace – where you can enjoy specialties like shrimp and grits, and red velvet waffles.
Available Homes
Active Life
Arts & Entertainment
Automotive
Beauty & Spas
Education
Event Planning
Financial Services
Food
Health & Medical
Hotels & Travel
Mass Media
Nightlife
Pets
Professional Services
Public Services & Government
Real Estate
Religious Organizations
Restaurants
Area Highlights
If you're looking for outdoor fun, try the William R. Davie Park that's nearby. This 107-acre park includes a basketball court, several softball and soccer fields, a volleyball court, horseshoe pits, a walking trail, pond, and a playground. The off-leash Davie Dog Park is also available for neighbors with furry friends. Whether you're looking for a peaceful place to have a picnic or a regular spot to run and exercise, Davie Park is a perfect spot to frequent in the neighborhood.
Hwy 51 – Park Road is neighbored by the Carolina Place mall and which features a host of shopping and dining options.