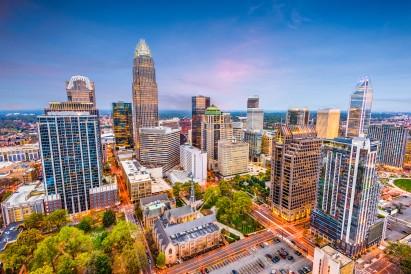 Nevin Community Rental homes and Neighborhood Information
Living in the Nevin Community, you will be submerged in nature's serene beauty. Nevin Community boasts two flourishing nature parks right in your backyard. But don't fear, you won't be far from all the action. With only a few miles between the Nevin Community and downtown Charlotte, you'll have access to all of Charlotte's business, nightlife, food, and entertainment.
Available Homes
Active Life
Arts & Entertainment
Automotive
Beauty & Spas
Education
Event Planning
Financial Services
Food
Health & Medical
Hotels & Travel
Mass Media
Nightlife
Pets
Professional Services
Public Services & Government
Real Estate
Religious Organizations
Restaurants
Area Highlights
Although it's nestled in nature, this neighborhood sits only five miles from downtown Charlotte, making it the perfect mix of peaceful and convenient. You'll have the quietness of the forest while still having access to all of Charlotte's greatest features.
Right within the borders of Nevin Community sits RibbonWalk Nature Preserve. This 187-acre natural paradise consists of the perfect combination of land and water. The preserve features several small bodies of water, including three ponds and Irwin Creek. You can enjoy a bit of fresh air while hiking on the trails through beautiful forests, which include a massive American beech grove and a dry oak-hickory forest.