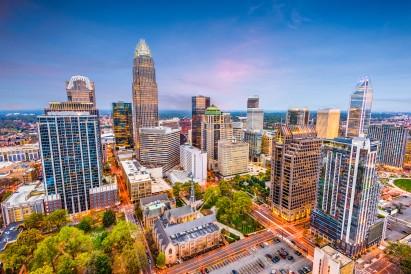 Silverwood Rental homes and Neighborhood Information
The Silverwood area is conveniently located just inside the I-485 in east Charlotte. Silverwood is an exceptional place to shop, play, socialize and dine out.
Harrisburg Soccer Sports Complex gets high marks from locals because of its lovely fields, nighttime lighting and plentiful parking. Make use of the greens and fairways at the Larkhaven Golf Club if you're a golfer or the nearby Sherman Branch Mountain Biking Park if you love mountain biking. Spend a day at the Reedy Creek Nature Center, a 927-acre preserve where you can hike, fish and simply get out in nature. Join the Hickory Grove branch of the Charlotte Mecklenburg Library.
Available Homes
Active Life
Arts & Entertainment
Automotive
Beauty & Spas
Education
Event Planning
Financial Services
Food
Health & Medical
Hotels & Travel
Mass Media
Nightlife
Pets
Professional Services
Public Services & Government
Real Estate
Religious Organizations
Restaurants
Area Highlights
Silverwood has familiar chain restaurants as well as worthy eateries such as Jake's Good Eats, which specializes in all-American food. There is also Stooges Pub & Grub and Big Al's Pub & Grubberia, and both have happy hour food as well as happy hour drinks.
For shopping, visit the neighborhood supermarket and big box stores, many of which are found along State Highway 24.