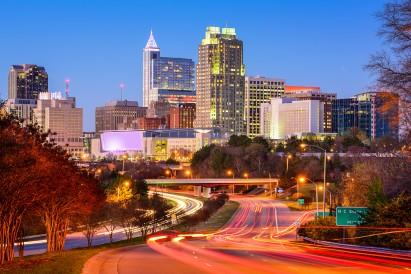 Southern Trace Rental homes and Neighborhood Information
The Southern Trace area of Garner, NC is located close to Interstate 40, one of the major highways in North Carolina's capital region. This residential neighborhood offers a quiet suburban lifestyle, while still being within easy commuting distance to the urban cores of Raleigh, Durham, and Chapel Hill. For landscaping needs, contact PLI Landscape and Irrigation, who is highly recommended by locals.
Southern Trace is located near Lake Benson Park, which covers more than 60 pristine acres. This tranquil green space has approximately 2 miles of trails for hiking, bicycling, and jogging in a waterfront setting. Seasonal boating is also available on Lake Benson, a freshwater lake that connects to several other narrow creeks. Rentals for boats, canoes, and kayaks are available at the Lake Benson Boathouse, which includes other convenient amenities.
Available Homes
Active Life
Arts & Entertainment
Automotive
Beauty & Spas
Education
Event Planning
Financial Services
Food
Health & Medical
Hotels & Travel
Mass Media
Nightlife
Pets
Professional Services
Public Services & Government
Real Estate
Religious Organizations
Restaurants
Area Highlights
When you rent a house in Southern Trace, you'll have several great dining options in the heart of Garner. The Cleveland Draft House is a sports bar that serves a large selection of pub-style food and local or imported draft beer. Bingo games and karaoke are some of the fun activities that are available in this neighborhood bar and grill that stays open late on weekends. Live music concerts are also occasionally offered at the cozy Cleveland Draft House.
Located just north of Lake Benson, White Deer Park is another natural sanctuary that's just a short drive away from Southern Trace. Officially managed by Garner, this municipal green space covers nearly 100 acres. An arboretum and wildflower garden with local species are integrated into the park. The indoor nature center at White Deer Park has 2,500 square feet for exhibits and community events throughout the year. Five picnic shelters and several playgrounds are installed at the White Deer Park. You will love visiting Kens Korny Maze and farm market, as well as Go Play Outside Now – a popular recreation center that you can reserve by appointment.