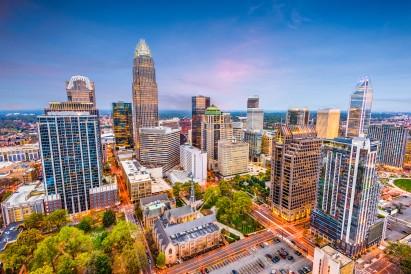 Yorkmount Rental homes and Neighborhood Information
People enjoy living in the Yorkmount community of Charlotte for a variety of reasons; chief among them being the sunny weather and the plethora of local amenities.
Charlotte has an admirable number of eateries and pubs to keep even the most avid foodie busy. Some of the more interesting options include the Trolley Pub Charlotte, Feast Food Tours, and the Charlotte Regional Farmer's Market. And for those who want to try some high-end food, a Taste of Carolina Gourmet Food Tour is a must-do.
Available Homes
Active Life
Arts & Entertainment
Automotive
Beauty & Spas
Education
Event Planning
Financial Services
Food
Health & Medical
Hotels & Travel
Mass Media
Nightlife
Pets
Professional Services
Public Services & Government
Real Estate
Religious Organizations
Restaurants
Area Highlights
This city has just about every kind of museum you could imagine. The NASCAR Hall of Fame is one of its biggest draws. Discovery Place Science makes learning about science fun. Aviation buffs shouldn't miss the Carolinas Aviation Museum. And although it's not a museum, the Billy Graham Library is a place of cultural significance in the city.
Charlotte's landmarks include stadiums, sports arenas, and historic neighborhoods. Many of the places have information for self-guided tours, making them nice to visit when you have a few hours to kill. Some of the most popular landmarks include Charlotte's Fourth Ward, the BB&T Ballpark, and the Spectrum Center.